Experience the
deepest relaxation
Flotation Therapy is one of the best possible ways to heal the mind and body from the constant stresses of daily life.
A float cabin is essentially the perfect bath tub. They vary in size, but the typical tank is 8′ long and 4.5′ wide. Air is allowed to freely flow in and out, and the door never locks or latches. It holds about 10″ of water, which is saturated with 800 pounds of Epsom salt. This creates a solution more buoyant than the Dead Sea, and you float on your back about half in and half out of the water. The water itself is kept at the average skin temperature (93.5° F), which allows you to lose track of your body. The cabin is sound proof and, when you turn off the light, completely dark.

No gravity, no touch, no sight, and no sound. Just pure nothing.

People float to relieve stress, recover from injuries, fight addiction, eliminate chronic pain, and much more. Studies indicate that floating increases your dopamine and endorphin levels, boosting your mood and leaving you with a pleasant afterglow that lasts for days afterwards.

Without the need to fight gravity or take-in external information, you'll likely experience the most complete relaxation you've ever felt.
FULLY RELIEVE YOUR BODY AND MIND FOR 60 MINUTES

Relaxation
Sensory deprivation suppresses your fight-or-flight response and adrenaline from the sympathetic nervous system, allowing the parasympathetic to trigger relaxation, healing, and decreased heart rate.
Pain Relief
People suffering from arthritis, back or neck pain, inflammation, bursitis, and other chronic pain conditions have experienced documented relief from their symptoms with frequent floating, even after their first session.

Boosting Immunity
High levels of cortisol and stress suppress the immune system. When stress is reduced, the natural functions of your body's systems – including the immune, digestive, and reproductive – can be restored.

Faster Recovery
Floating increases circulation to muscles and extremities, which improves healing capabilities, even for those with chronic conditions. Metabolic byproducts are removed from your system, helping decrease the chances of adrenal fatigue.

Meditation
Because all sight, sound, and touch is removed while in the float cabin, it's common to enter a meditative state, even for inexperienced meditators. Mental stillness creates a heightened state of being – fully awake and relaxed.

Improved Sleep
The state of relaxation created by floating can contribute to a better night's sleep following a float. In addition, one hour in the cabin provides the rest and restorative properties of up to four hours of deep sleep.

Boost Energy
Similar to a great, deep sleep – an hour floating where your mind and body are able to fully relax will allow your energy to be restored and recharged. You will feel calm, centred and full of vitality.

Improve Focus
Your mind gets a true break from all the distractions of our modern world. This state of mind increases creativity and awareness, creating a calming, peaceful effect that can last for hours after a float and help improve focus through the week.
Before your float session
Your float experience will begin as you are welcomed into our facility by one of our friendly staff members.
Once you've been shown to your float suite, turned off your cell phone and locked the door, you'll take a quick shower to remove any body oil, perfume or cologne, lotion, or styling products that may be on your skin or hair. We provide organic, fragrance-free shampoo and body wash that was chosen to be the safest for our float cabins and our guests. We provide necessities you may need such as earplugs, cotton swabs, and petroleum jelly packets to coat any scrapes, scratches, or apply to private parts.
After your shower, step into the float cabin. Hold on to the grab bar to steady yourself. Sit down as if you were entering a bathtub, then lay back, allowing the dense salt water to hold you.
Turn off the lights when you're ready and turn on/off the underwater music if you wish. Stretch out and relax, letting the tension flow out of your body. You may fall asleep during your float – that's OK! The water is so salty that you won't sink, even if you're asleep.
If you need to get out for any reason before your float time is up, carefully exit the float cabin and rinse off to remove the salt from your skin and hair.
When your float time is up, the room light will turn on. Slowly step out of the float cabin, shower to rinse off the salt water from your skin and hair, dry off, then get back into your clothes. Proceed to our Primp & Grooming Room, an area located at the back of our facility where you'll find vanity stations equipped with powerful but quiet hair dryers. Use this area to dry and style your hair, reapply makeup, and get yourself ready to go back out into the world.
Once you've put yourself back together, take some time to relax in our Whisper Lounge. Our lounge has two heated reclining massage chairs, a variety of  herbal teas, and yoga mats for some post-float stretching.  Get in touch with your creative side with our adult coloring books. Share your experience and read up on what other guests have shared in our float journals – we love reading about your experience!

First float experience today. Wow! Glorious, peaceful and THE ultimate relaxation treat. Haven't felt this relaxed for YEARS! Thanks, Light Side Floats! I can't wait for my next float.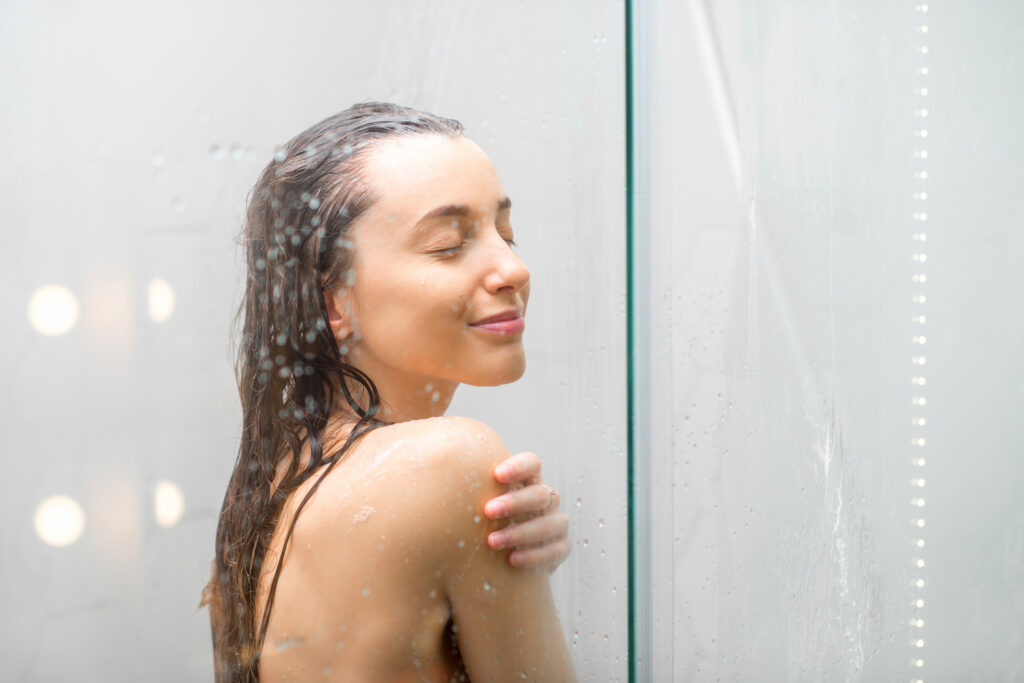 After 9.5 months post-op Cervical ACDF surgery, I was almost to point of giving up to find relief for my neck, collarbone and shoulder pain. After my first appointment, I AM HOOKED! I am so pleased with the way I felt when leaving, I am already looking forward to booking my next appointment! Thank you Light Side Floats!
FOR THE BEST FIRST EXPERIENCE
It is highly recommended that you float at least 3 times to adjust to the flotation environment and experience the full benefits of flotation R.E.S.T. therapy. While many people have a great first float, in the long run, your float sessions deepen with repeated experience.
Frequently asked questions
Call us at 301-927-1747
if you have more questions!

Had my first, amazing hydro massage & float yesterday! Words really cannot describe the euphoric, peaceful feeling the experience leaves with you, which I am still feeling almost 24 hours post float! If you haven't tried it, please do and give yourself this amazing gift ~ Very much looking forward to the next time!
Ready for your first float?